Products & Services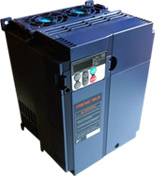 Pre Engineered Control Packages
Custom Control Packages
Magnetic Controls
Brake Controls
Retrofits & Upgrades
Rebuild Packages
Stand Alone VFDs
Dynamic Braking Resistors
Custom Drive Software
Automation Services
Radio Controls
Pendants
Festoon Systems
Conductor Bar Systems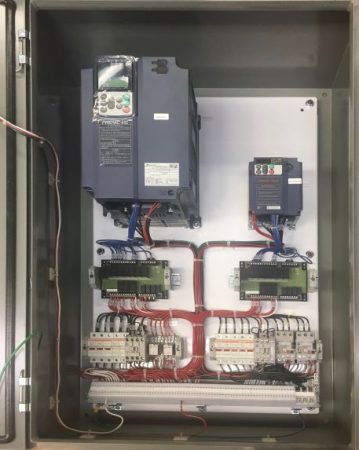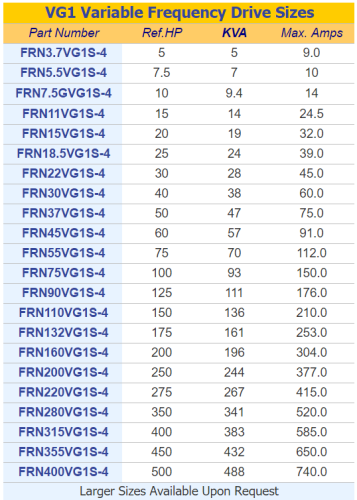 >>>

VG1 Features:
Multi Programmable I/0
Multiple Control Modes
5-step
3-step
2 infinitely Variable Modes
Analog Control
Microspeed
Load Proportional Control
2 Zero Servo Modes
Load Float with Open Brake
Load Float with Closed Brake. Ideal for Magnet Cranes & permanent hook loads.
Brake Monitoring Circuitry for enhanced safety (Load Catch®)
Custom software available upon request
COMPLETE PARAMETER SET STORED IN KEYPAD
. . .  Many other standard features:
UL, cUL, CE
Designed for CMAA 
Class A-F
V/F, Open Loop Vector, Closed Loop Vector
Two Methods of Motor Auto-Tuning Static -Stationary Motor Tuning Dynamic- Spinning Motor Tune
Built-in Dynamic Braking Module through 150HP
5-line LCD Keypad
Speed control accuracy of ±0.005%
Speed response of 100Hz
Current response of 800Hz
Torque control accuracy of ±3%
Microsoft Windows driven inverter support software includes these functions, and many more:
       – Function list editing
       – Trial operation screen
       – Real-time trace
       – System monitor.