Now Hiring
At this time we have one open position available. Click the job title to open/close the description.
Foley Material Handling / CRANEtrol® has an immediate opening for an Electrical Design Technician.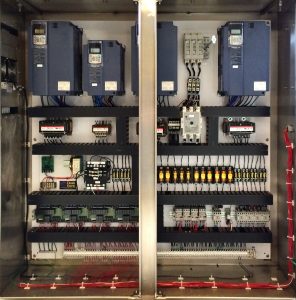 This position works directly with our engineering and production departments to provide design, engineering, purchasing, planning, and administrative support as required.
Duties and responsibilities include, but are not limited to:
Purchasing preparation and material expediting duties for our electrical engineers and designers.
Assist our electrical engineers and designers in maintaining job drawings. This will include making drawing revisions as required.
Maintain electrical job file archives.
Assist in maintaining warranty call logs and in resolving field warranty issues.
Minimum requirements are as follow:
Applicant must be task and detail oriented with experience in industrial electrical installations.
Applicant must be able to read and interpret electrical schematics and drawings.
The position requires basic computer and software skills.  The applicant must be able to use standard office software such as Microsoft Office suite.
The position requires basic AutoCAD experience.
This opportunity provides a path to our Electrical Designer position.
Email resume to info@cranetrol.com.
Learn more about CRANEtrol® here.